TEA
WAGASHI
KAORI
CRAFTSMANSHIP
NENGE
Perfection in a tea leaf
Confections refined on a day-to-day basis
A pharmacy of scents
Blooming sculptures
Objects to enrich our day-to-day life
The scent of freshly roasted tea fills the boutique-atelier, which offers a diverse variety of tea rigorously selected according to the season: hōjicha, sencha, rare teas and seasonal infusions. The diversity of production methods allows us to enjoy the same tea leaf in a rich variety of different fragrances, further enriching our appreciation of tea. Our tea master will propose teas to suit your taste.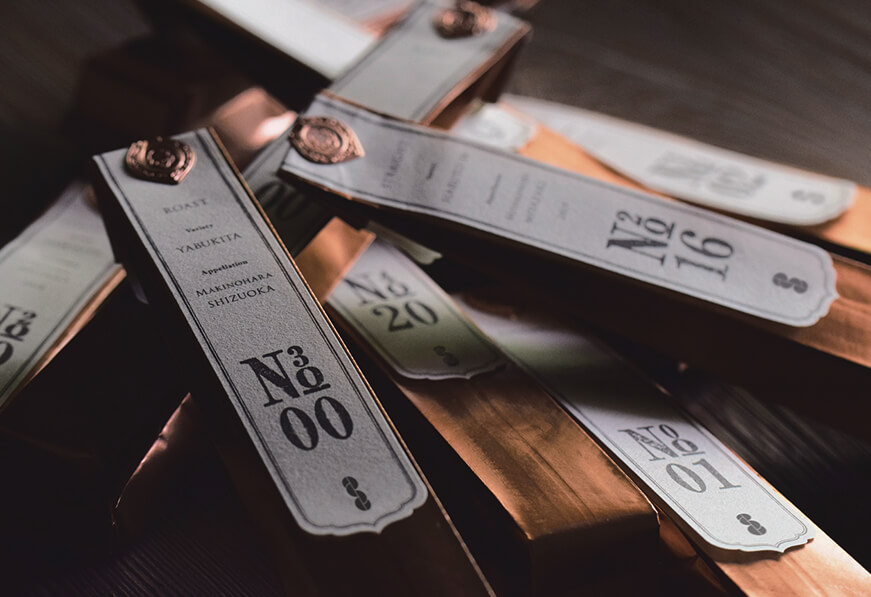 The traditional culture of wagashi is transformed into a contemporary pleasure. Our boutique offers artisanal confections made on site as well as a selection of wagashi imported from Japan. These confections reflect the Japanese sensitivity to the beauty of the seasons and changing flavors. The confectionery of OGATA punctuates and enhances our day-to-day life.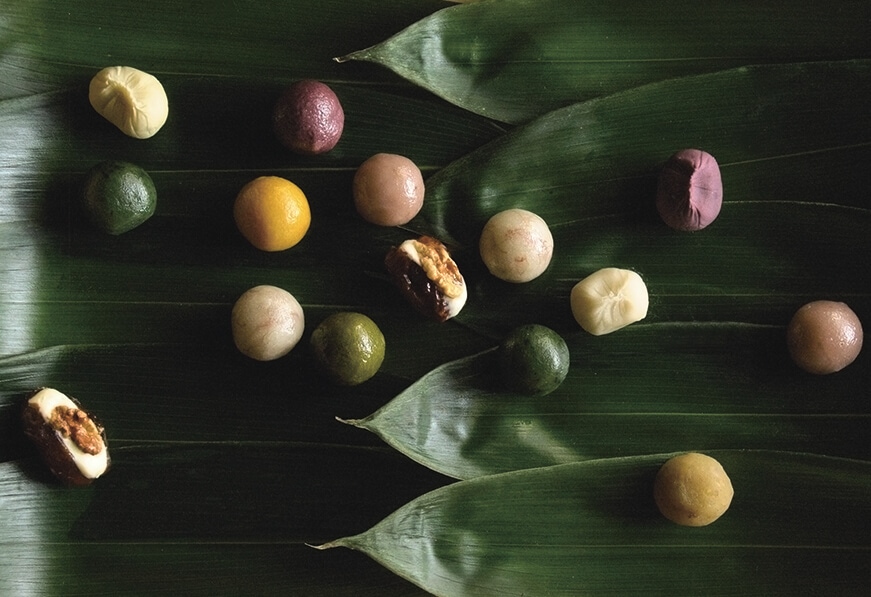 Under the vaulted ceiling of the underground cellar there is KAORI, a space dedicated to the appreciation of the culture of fragrances, between cure and delight. There, you can find a selection of natural, original fragrances. You can also create tailor-made fragrances that are prepared according to a unique method to promote harmony and well-being.
YOKA
Traditionally, incense, whether it takes the form of a stick, a cone or a spiral, is directly burnt or can be warmed indirectly by placing an aromatic wood or pastilles over a charcoal covered with ash.
The YOKA series is the fragrance in all its simplicity: you appreciate it as it is, without being burnt or warmed. The natural, additive-free ingredients produce a soft though persistent scent. The quality of the fragrance is determined by a sophisticated composition, combining the classic elements of the Japanese culture of fragrances and ingredients from all over the world, creating a unique blend that reflects the taste and the esthetics of contemporary times.
The fragrance is to be appreciated as it is, placed on a dedicated vessel to permeate the room or worn everyday by placing a small amount in a sachet. Its smell evolves with time until it fades progressively, and will be finally replaced. As it is made with natural ingredients, you can compost this fragrance.
YOKA sur mesure
With our specialist you can prepare your personalized YOKA. Five fundamental fragrances are offered, created upon the traditional Asian cosmology that divides the universe in five principles: wood, fire, earth, metal and water. We invite you to choose the one that suits you the best.
You can enrich this fundamental fragrance with several base notes, according to the season or your physical condition, by choosing among a wide array of traditional fragrances obtained from plants' roots or barks. Finally, you can complete the composition with herbs. Ingredients are ground with the yagen (the traditional Japanese mortar). The fragrance that suits your mood best will be prepared in situ and given to you in a special box.
The YOKA sur mesure composition made with our specialist is on reservation.
Duration: about 60 minutes
Price: 500 €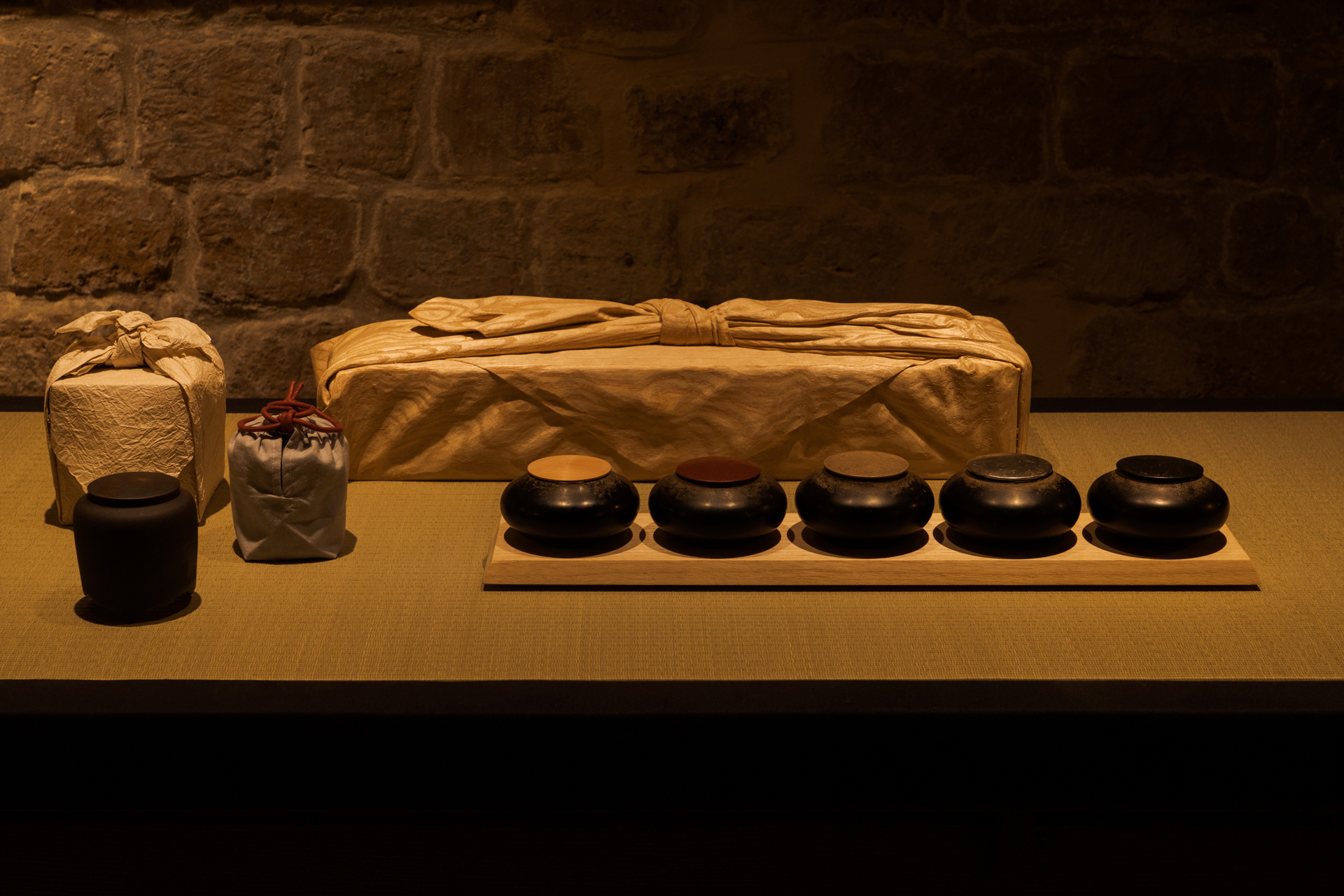 A space in the atelier dedicated to a selection of original plant artworks. Each of these plant sculptures dwell in a carefully selected container - a jar, a piece of crockery or handcrafted objects from various epochs. A new floral art that crystallizes nature in all its abundance and transience. A selection of plant artworks are available for purchase. Bespoke works and tailormade
Sustainable craftsmanship invokes the best methods and traditional techniques to create contemporary forms. OGATA offers a range of carefully selected objects, which will provide an aesthetic pleasure in your day-to-day life.