Experiencing the OGATA tea salon
Together, the host and the guest create the perfect atmosphere to savor an exquisite moment with tea. We offer a diverse selection of tea rigorously selected for the season, along with dishes and alcoholic drinks. OGATA – a unique experience of the world of tea.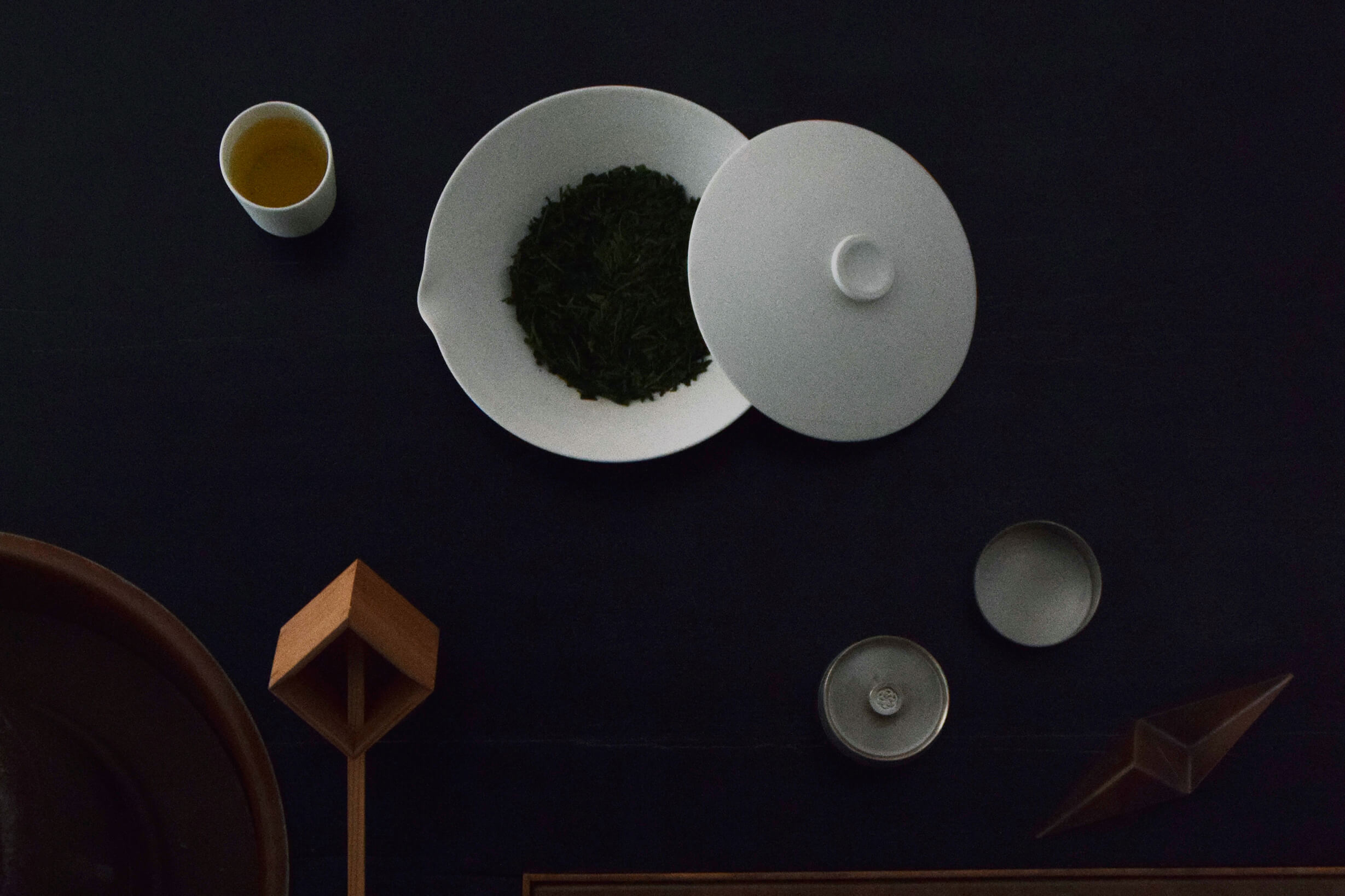 SAKA
A seasonal infusion and a tea of your choice
Accompanied by a wagashi.
35 €
SAJIKI
Tea tasting menu,
In four tea services,
Accompanied by ochauke and wagashi.
65 €
SAMAJIKI
Afternoon tea
Two teas of your choice
Sweet and savory assortment with multiple flavors
70 €
SASHUKA
Tasting of tea elixirs with alcohol
In three services,
Accompanied by sweet and savory assortment
60 €
L'art du thé selon OGATA
A limited number of discerning guests will be escorted by candlelight to a specially designed and furnished room. Our tea master will serve a selection of teas to the seated guests, according to a unique style that is guided by the nature of the teas. This will be followed by a meal, expertly prepared in accordance with the seasons and infused with the exquisite aesthetics of OGATA.
The cost for this experience is €200 per person
Sunday, May 14th, 2023 - From 12:00 pm to 2:00 pm
Sunday, September 17th, 2023 - From 12:00 pm to 2:00 pm. Sunday
December 3rd, 2023 - From 12:00 pm to 2:00 pm.
Please note that pets are not allowed at the sabō.
The sabō experience may not be suitable for children under the age of 12.
We recommend that you reserve your table in advance.
All prices include service and tax.
A la carte dishes are also available.
ATELIER
OGATA invites you to participate in its workshops. A special opportunity to discover the ancestral culture of tea up to the present day, while learning about the taste and benefits of this beverage, its seasonality and its origins.
€80 per person
Terroirs
Sunday, May 21st, 2023 from 10:30 am to 12:00 pm
Sunday, May 28th, 2023 from 10:30 am to 12:00 pm
Matcha
Sunday, June 4th, 2023 from 10:30 am to 12:00 pm
Sunday, June 11th, 2023 from 10:30 am to 12:00 pm
Iced teas
Sunday, June 18th, 2023 from 10:30 am to 12:00 pm
Sunday, June 25th, 2023 from 10:30 am to 12:00 pm
Bancha
Sunday, July 2nd, 2023 from 10:30 am to 12:00 pm
Sunday, July 9th, 2023 from 10:30 am to 12:00 pm
Comparative tasting
Sunday, July 16th, 2023 from 10:30 am to 12:00 pm
Sunday, July 23rd, 2023 from 10:30 am to 12:00 pm
Hojicha
Sunday, August 27th, 2023 from 10:30 am to 12:00 pm
Sunday, September 3rd, 2023 from 10:30 am to 12:00 pm
Blending
Sunday, September 10th, 2023 from 10:30 am to 12:00 pm
Sunday, September 24th, 2023 from 10:30 am to 12:00 pm